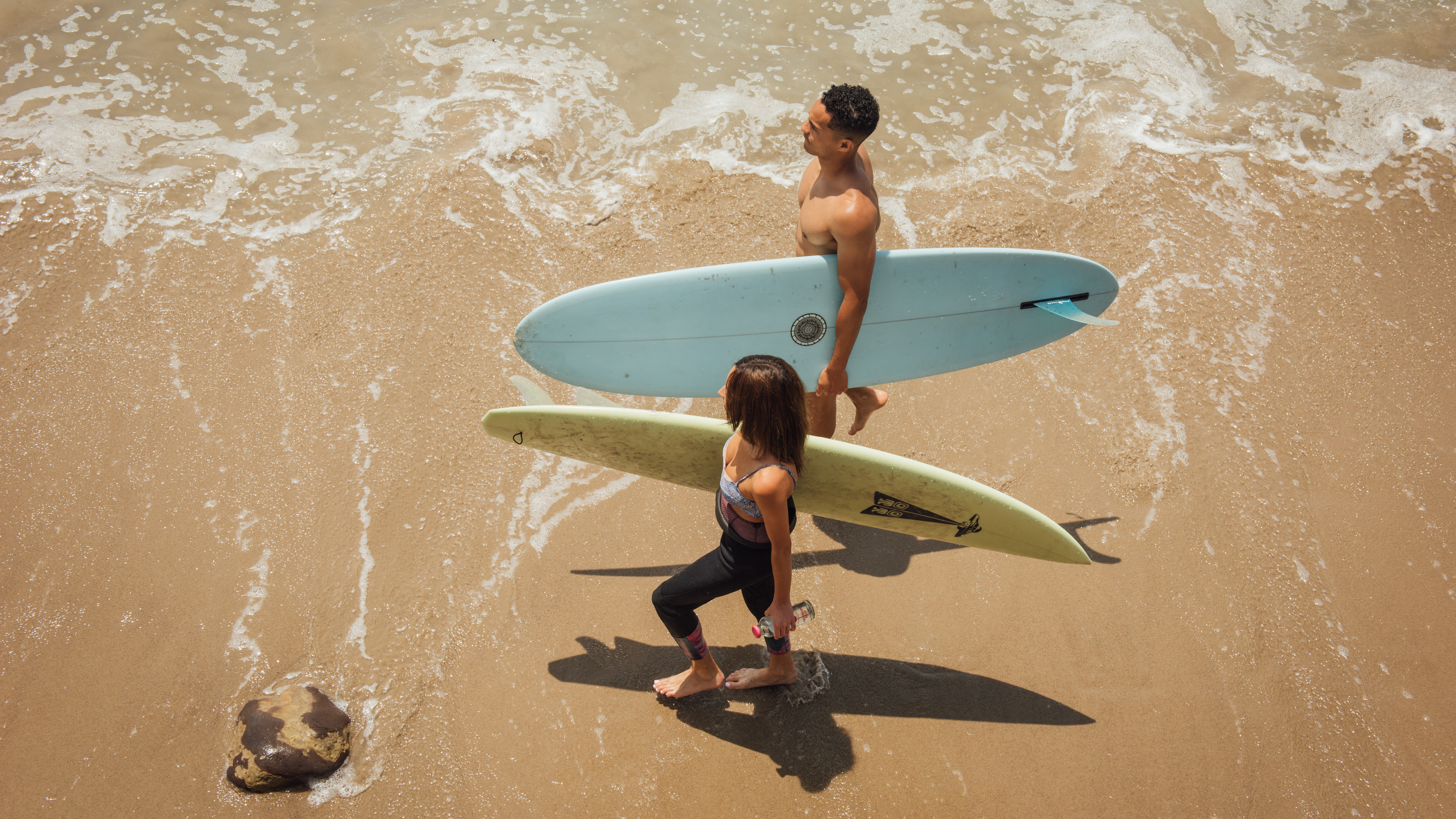 Oki Brand Launch
Oki is a new brand of functional wellness products and the first Hemp CBD brand with National distribution. In helping to create the Oki brand, Brian began working with CEO Jim Bailey and CMO Mike Cornwell at the project's inception to instill creative thinking into the brands DNA, leading design and creative direction for branding and product design across media.
In the initial stages of the project, Brian teamed up with agency Sid Lee to help create brand strategy and the name Oki. In parallel to Sid Lee's brand manifesto creation that followed, Brian crafted a visual language for the brand uniting communication and product design under the same spirit.
Brian then partnered with fellow B&A artist and frequent collaborator Rod Stanley to create the brand story that ran across products, website and brand communication as well as the line "Feel Oki" which has become the brand's URL, hashtag and rallying cry. Rod wrote all copy for the brand on bottles, website and the first brand story with pro surfer and Oki ambassador Malia Manuel. That storytelling informed a brand photoshoot on location in California with photographer Meg Haywood Sullivan to capture lifestyle imagery for the brand launch used in communication, social and PR.
Brian and Rod collaborated with digital design firm UseAllFive to create the feeloki.com website highlighting the new brand's products at launch. The result is a dynamic, fluid site with rich storytelling a visuals.
Brian co-designed an original shape for the recyclable glass bottle with beverage industry veteran engineer Erik Strom of 9999, considering form, portability, optimal size and environmental impact. Erik and Brian collaborated from the beginning of the project until the end, constantly refining the design to reach the potential of their vision without compromise.
By working on product design, packaging, communication and branding at once, Brian and the creative team were able to create a new brand around functional wellness with integrated thinking across all consumer touch points.